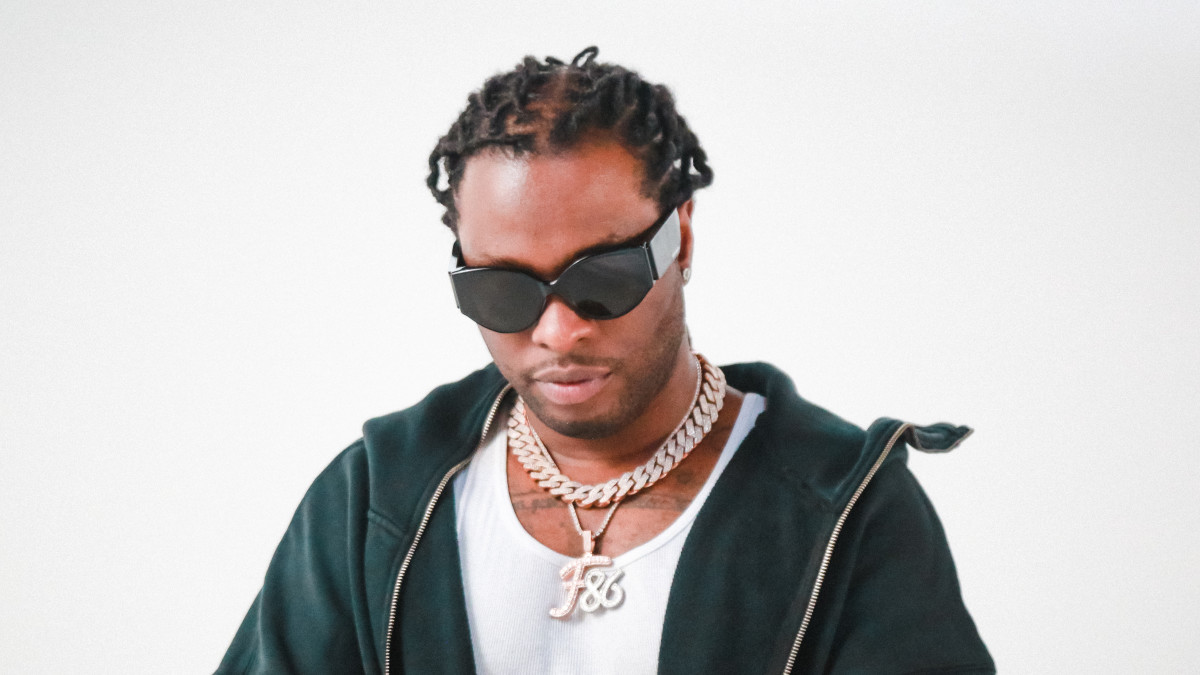 Strick's Interview: "Nelly Furtado", Lil Keed, YSL, Rap on Trial, More
Strick, young artist from Stoner Life Records, has just released his new single "Nelly Furtado" just in time for summer. It's a rhythmic track that was inspired by singer Nelly Furtado, best known for her 2000s hits like "Promiscuous" and "Maneater," and it comes with a music video that shows Strick whipping him around in a fancy car. , surrounded by dancers.
Strick tells Complex that he recently had the chance to hook up with the real-life Nelly Furtado, reflecting, "That was super cool. Meet her in person and show her that she really likes the record, just super dope, man. I grew up listening to a lot of his music," he recalled of their interaction.
It's been a busy time for Strick lately. He recently appeared in two Future music videos for "Wait For U" with Drake and "Keep It Burnin'" with Kanye West, and he's gearing up for his next project, The Machine, Vol. 3, which will be the last episode of the series.
While juggling music and fashion projects, Strick is dealing with the recent passing of YSL's Lil Keed, as well as the ongoing RICO case against label partners including Young Thug and Gunna. Strick has been part of the YSL Records family for years, releasing the Young Thug-assisted single "100 Degrees" in 2017 and officially signing to the label in 2018. Recalling fond memories of his time with the late Keed, Strick says : "He was always working, always coming from the show, always ready to release music. I couldn't even pinpoint one particular moment because every interaction with Keed was always genuine and it was always amazing to be around him. I love Lil Keed.
Strick spoke to Complex about his new single (which is out now on streaming services), Lil Keed, the problem of using rap lyrics as evidence, and more. The interview, slightly edited for clarity, is below.