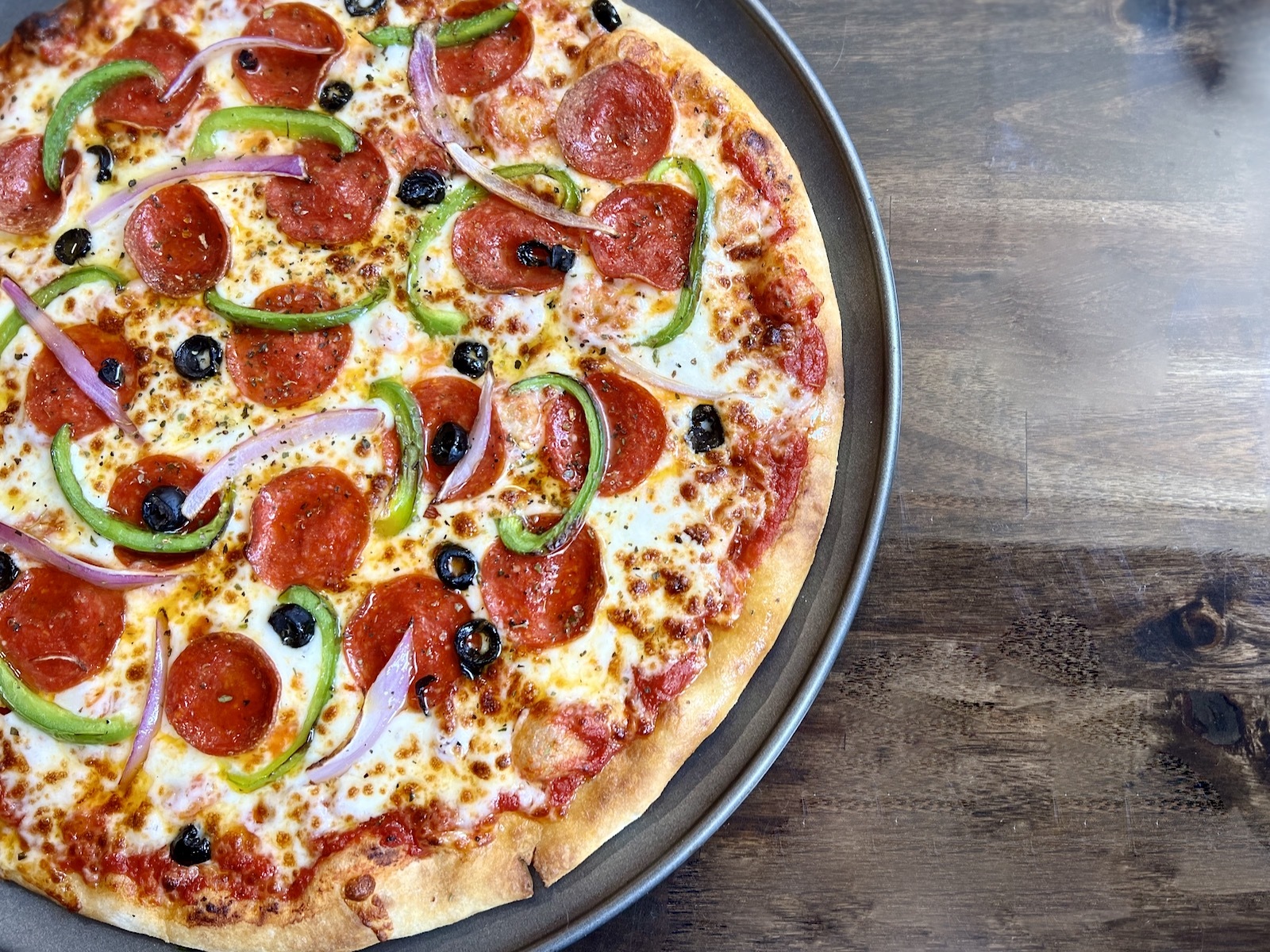 State Street Pizza Pub is set to open just in time for the weekend
State Street Pizza Pub has announced that it will open its doors to the public on Friday, June 10 at 322 W. State St., just around the corner from Fiserv Forum in the former home of Point Burger Bar Express.
Behind the new modern sports bar are building owners and industry veterans Jake Dehne and Seth Dehne, co-owner Jimmy Manke and operating partner James Sanchez, who have all worked to create a place that provides people a privileged place to watch matches.
The pub, which has been updated to reflect a red, black and white palette, has 17 televisions, with subscriptions to all major sports packages, ensuring customers can enjoy their favorite games while taking a glass and a bite to eat. .
The full bar offers a spirits setting with an emphasis on premium tequilas. Meanwhile, 16 taps feature an assortment of mostly craft beers, plus favorites like Spotted Cow and Miller. But the bar will also focus on hard seltzer, with more than 30 different flavors from eight different brands. The pub will also offer fountain drinks with Pepsi and Coca-Cola products available.
The Pizza Pub menu is focused (unsurprisingly on pizza), but also features a short list of entrees, including fried cheese curds, wonton-wrapped mozzarella sticks, pickle fries, cheese fries , garlic bread, and cheesy garlic bread, all priced in the $6 to $10 range.
Customers can also enjoy main course salads including Chicken Caprese, Caesar, Mediterranean and Buffalo for $11-$15, as well as a handheld shortlist including a meatball sub and side dishes. wraps (Chicken Caesar, Chicken Buffalo, Chicken Bacon and Greek) all priced around $14 with fries.
When it comes to pizza, customers can choose from the Pizza Pub's exclusive offerings or create their own pizzas, all designed to be prepared quickly. So the serving time for a pie – whether it's dine-in or take-out – is around 10 minutes, giving people an easy option for a quick bite before or after a game. , concert or event.
Pizza pricing starts at $8.50 for a seven-inch personal-size pizza, $12 for a 10-inch pizza, and $15 for a 14-inch pizza.
All custom pizzas start with a cheese pizza with sauce and mozzarella cheese. But customers can customize most other aspects, including the crust, choice of protein, and vegetable toppings.
Crust options include thin crust, self-rising crust, or cauliflower crust (10 inches only for +$2). Protein includes standards like Italian sausage, spicy Italian sausage, pepperoni, salami, ham, bacon, or chicken ($1 to $2.50, depending on pizza size). Prosciutto is also available for ($2-$4). Vegetable options include artichokes, basil, minced garlic, mushrooms, black olives, kalamata olives, red onions, green peppers, pepperoncini, pineapple, tomatoes, and sun-dried tomatoes (0 $.50 to $1.50 each).
State Street Pizza Pub will offer take-out and take-out service, as well as delivery through a variety of third-party services.
From Friday 10th June the pub opening hours will be Wednesday to Friday 4pm to midnight, Saturday 11am to 2am and Sunday 11am to 10pm.