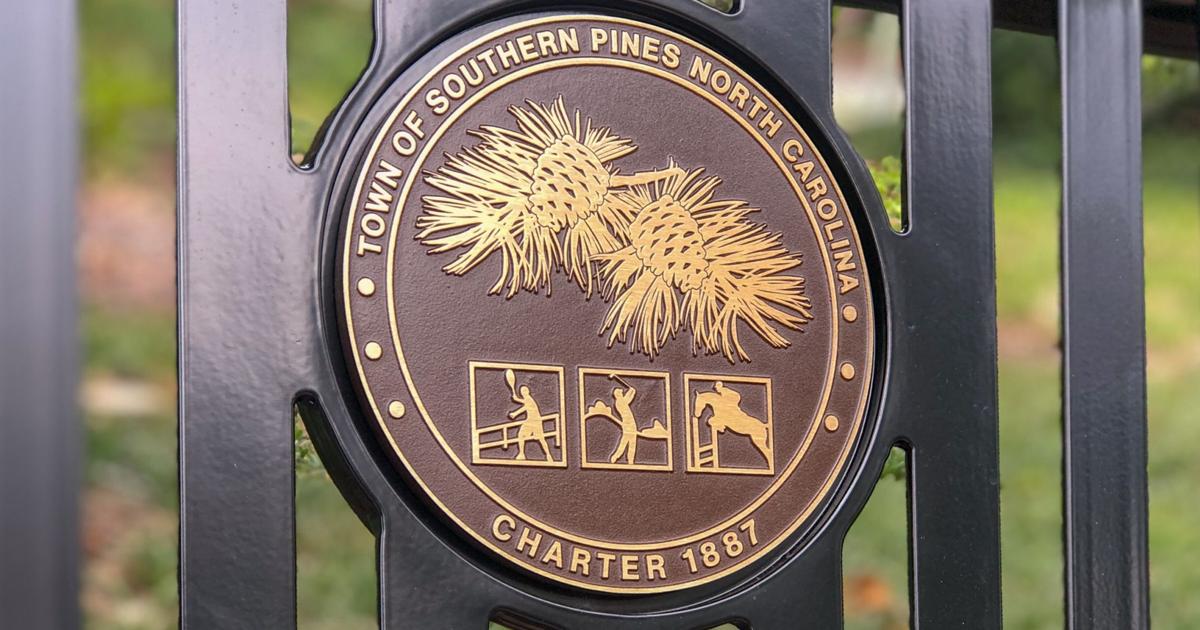 Southern Pines plans rule change for multi-family developments | News
After months of heated debate surrounding the development of Patrick's Pointe, the Southern Pines City Council is seeking to change the way it handles large-scale, multi-family developments.
During Monday's business session, council asked city staff to draft text amendments to city ordinances regarding large-scale multifamily developments, including apartment complexes and 10-unit condominiums. or more. While not amounting to a moratorium, such changes would alter the way developments of this type are approved by the board, effectively allowing for greater public input before a decision is made.
The decision comes after residents turned out in droves at the previous council meeting to voice concerns about the town's uncontrolled development. During the public comment portion of this meeting, several residents called for a moratorium on new development while the city works to revise its long-range plan, such as the one recently enacted by Pinehurst. Some pointed to specific challenges, such as housing affordability and gentrification in West Southern Pines, exacerbated by uninterrupted growth.
Mayor Carol Haney responded to public comments during Monday's meeting. "We were concerned," Haney said, adding that the board "heard what you all said" and put discussion of a moratorium on the agenda for this week because of those concerns.
Southern Pines has four multi-family developments in the works, with 872 housing units awaiting approval at the June council meeting; the majority are apartments with some exceptions for condominiums and single-family homes in the Caropines development.
Residents have worried about the growing development of Southern Pines for years, but especially over the past five years as new growth has flooded the town. However, tensions between residents, the town hall and developers have simmered in recent months. In late February, developers of the Patrick's Pointe development scored a victory over worried residents when council approved the 276-unit apartment complex. Residents had expressed concern about the size and scale of the apartments alongside US 1, which they said clashed with "the character of the neighborhood".
Notably, council discussed the possibility of defining "neighborhood" at Monday's meeting. However, the conversation didn't go far as the board members disagreed on the logistics of the definition and the utility of adding it to the books. Haney said the conversation, which was sparked by council member Ann Petersen, was helpful in bringing the subject to "the forefront of our minds."
The meat of Monday's discussion of developments was a discussion of a possible moratorium.
The moratoriums aren't entirely unprecedented in the county. Last year, Pinehurst put in place a moratorium on new development at Pinehurst South and Village Place as the village worked to chart a course for new development in these areas.
City Manager Reagan Parsons said it's much more plausible now than in the past to issue a moratorium, in part because of a recent state law that explains the circumstances under which municipalities can suspend development. Either way, he said, it would still require "significant legwork up front that may or may not determine whether you're even eligible to apply" for a moratorium in the first place.
Instead of a moratorium, staff recommended the council temporarily change the protocol for developers looking to build large apartment and condominium complexes in Southern Pines.
Usually, when a developer comes to town with the intention of building ten or more multi-family residential units, they must apply for what is called a special use permit (unless the development is part of a development planned existing). What is proposed is to remove the requirement for a special use permit so that all large scale multi-family developments must pass through the council as planned developments.
This is important because it would change the decision-making process for approving such developments. Essentially, this would do away with quasi-judicial hearings for these projects, in which the board acts as a sort of court of law, hearing arguments from both sides while limiting communication outside of formal "judicial" proceedings.
Council members, alongside residents, said quasi-judicial hearings provide unfair advantages to developers, who can reach deep into their pockets to provide "expert witnesses" and carry out traffic reports to use as evidence. This issue was front and center in the Patrick's Pointe case, when the opposition was unable to cross-check the defendant with evidence such as original traffic or noise reports.
This type of hearing may also be limited to council members, Haney said. She noted that changing this protocol "gives us real breathing room to work with people" when it comes to talking about proposed developments while they are under consideration by the board.
As a DP, developments would first go through legislative hearings, which offer a much more flexible format and allow for public participation.
Ultimately, the council decided to follow staff recommendations to suspend special use permits while the long-range plan is under review. Planning director BJ Grieve said developments currently under consideration will not be affected by such a rule change. He said the temporary ordinance change could go to the Planning Board in May and then to the council in June for final approval.
The moratorium on special use permits for large-scale development would essentially begin now, although it doesn't come into effect until June.
"It would be a heavy task to build a full app in that time frame," Parsons said.
In other business at Monday's meeting, City Council:
*adopted an asset management plan for the treatment plant
* voted to postpone the decision to abandon a section of Hill Crest Road at their May 23 meeting
* heard an update on proposed changes to the Parks and Recreation fee schedule
* heard a proposal for charging stations for electric vehicles in the city
*decided to continue discussion on whether to condemn and demolish 891 W. Pennsylvania Ave at next month's meeting