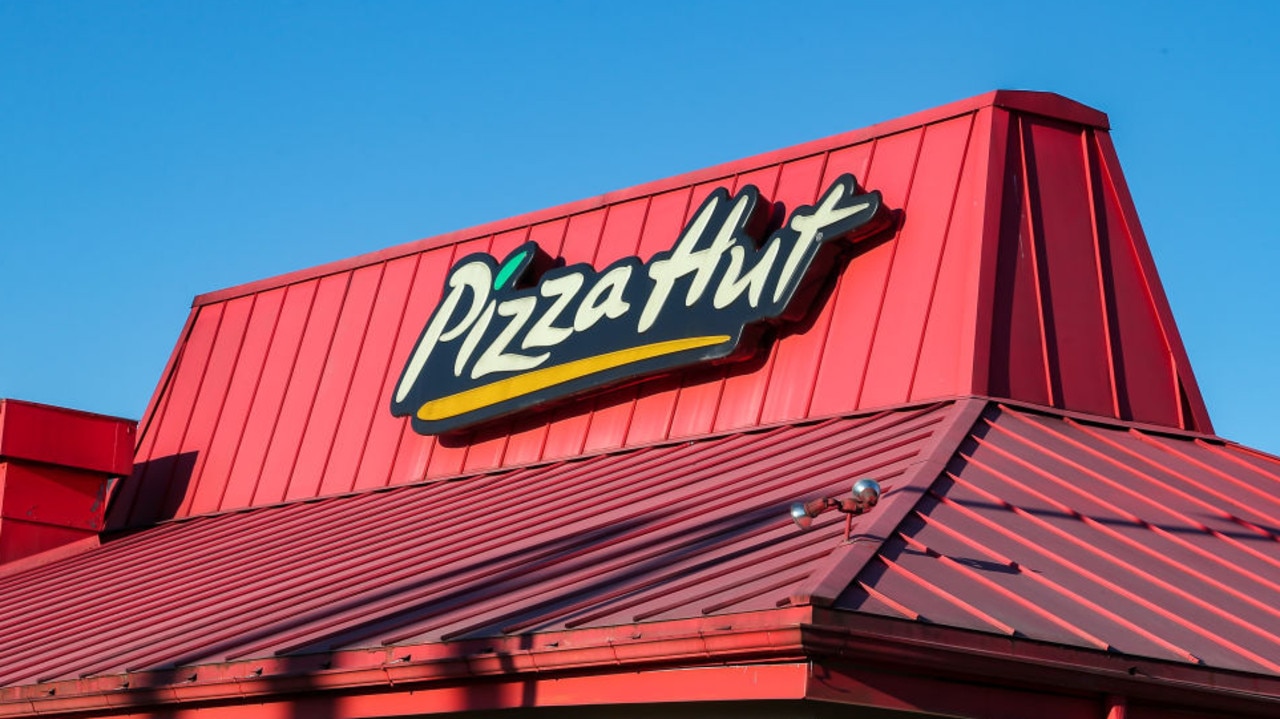 Pizza Hut sues franchisees for $400,000 for 'abandoning' store, couple say they were misled
An Adelaide couple sued for $400,000 by Pizza Hut have said they were considering suicide after being financially ruined by the fast food giant.
Adelaide couple sued for $400,000 by fast-food giant Pizza Hut claim they have been financially ruined and are considering suicide after being tricked into buying a failing franchise by the store's former owners .
Jasbir Kaur Singh and her husband Ranjodh Singh Joshan bought the Salisbury franchise in 2017 for $130,000, but Pizza Pan Group Pty Ltd, the franchisor of Pizza Hut in Australia, says it 'abandoned' the store just two years into the business. a decade-long contract.
'It affected me in every way – financially, mentally, my family,' said Ms Joshan, who called the allegation that they abandoned the store 'completely untrue'.
"It broke me at certain points. It's like there's always something hanging over your head. I have nightmares at night, I don't know what's going to happen. I was cheated – I felt they took advantage of our situation.
The company filed a lawsuit against the northern suburban pair in 2019 seeking $395,392.63 in damages plus court costs and interest, the larger portion comprising $313,232.91 in costs that Pizza Pan says she would have received had they continued to operate the franchise for the full 10 years. until December 18, 2026.
Court documents allege the Joshans "abandoned the outlet" on October 25, 2018 "without prior written approval" from the company, in violation of their franchise agreement.
Two weeks later, their company was deregistered.
In their defense filed last month, the couple claim that the franchise agreement grants them "the right, but not the obligation" to operate the outlet for up to 10 years, and further allege that they have been "misled" by Pizza Pan into believing the business was viable.
They are now fighting back Pizza Pan with the store's former owners, Sanjay Ganpatlal Patel and Varunkumar Virabhai Patel, who they claim breached Australia's Consumer Law and Franchising Code of Conduct by misrepresenting weekly sales figures.
Ms Joshan says she and her husband were living in Perth in 2016 when they started looking for a new business opportunity.
Her husband, a truck driver, wanted to change careers after an accident while she was working in the community mental health sector.
A family friend who lived in Adelaide told them about the Salisbury Pizza Hut franchise for sale and introduced them to the Patels.
According to the counterclaim, the Patels told the Joshans in a meeting that the store generated $9,000 in weekly sales plus $1,000 in unreported cash sales, with operating expenses of about $5,000 to $5,500 per week.
Pizza Pan agreed to a franchise business plan drawn up by Ms. Joshan which stipulated that the "worst case" weekly turnover would be $8,600 per week.
But Ms Joshan says it was clear "in the first three months" that the store was not generating that turnover.
The counterclaim alleges that Pizza Pan was well aware that the store was not making money because it was "required to enter all point-of-sale financial information into a centralized computer system controlled and monitored by PPG," and that the franchisor had engaged in "misleading and deceitful conduct". by silence".
"In my 18 months running the store, the highest weekly sales were $8,300, with the average being between $5,000 and $6,000," she said.
As the business lost money, she was forced to take part-time work, working night shifts in excess of 70 hours a week to run the store.
"I was working 100 hours a week," she said.
"My husband was completely wiped out. We ended up using all our savings very quickly to pay the bills. Within six months I was at breaking point. It was the first time I started communicating [to Pizza Pan] that doesn't work, what are my options? »
She says she tried desperately for a year to sell the loss-making store or give it back to the company – which flatly refused.
"I don't know how many emails I've sent, at one point I said if you're not going to give me permission to close the store or take it over, I'm at a point where I can't do anything, [I will commit] committed suicide," she said.
"They didn't want to terminate my contract, didn't want to take over the store, I couldn't find a buyer because the locals were well aware of the situation, there was no solution."
In the end, she was able to find an independent pizzeria owner willing to take over her lease and buy her plant and equipment.
"I bought it for $130,000, I was happy to take $21,000 because it gave me my life back," she said.
Ms Joshan says when she met a Pizza Pan representative at the store to hand him Pizza Hut corporate items, including menus and training manuals, he made a startling statement.
"No one has ever made a profit at this store in 10 years," the man reportedly said.
The case is being heard in the District Court of South Australia, after the Joshans won a 12-month legal battle over choice of court.
Pizza Pan initially tried to sue the couple in NSW.
They argued it was a violation of the Franchise Code, which requires disputes over franchises to be heard in the state where the business is located. Pizza Pan's rationale was that it was not a franchise dispute, as he was personally suing the couple as sureties.
The case went all the way to the NSW Court of Appeal, which ruled in their favor last September.
Adelaide barrister Mark Gustavsson, who is representing the couple, said Pizza Pan was "ruthless".
"Pizza Hut are just absolute bullies, it's cruel what they do," he said.
Ms Joshan and her husband have already been forced to sell their home to pay their ongoing legal costs and have no way of raising $400,000.
"I have nothing to sell," she said. "I already lost my house in this fight."
The Patels declined to comment when contacted through their attorney.
Pizza Pan has been contacted for comment.
The case returns to court on May 23.
Read related topics:
Adelaide