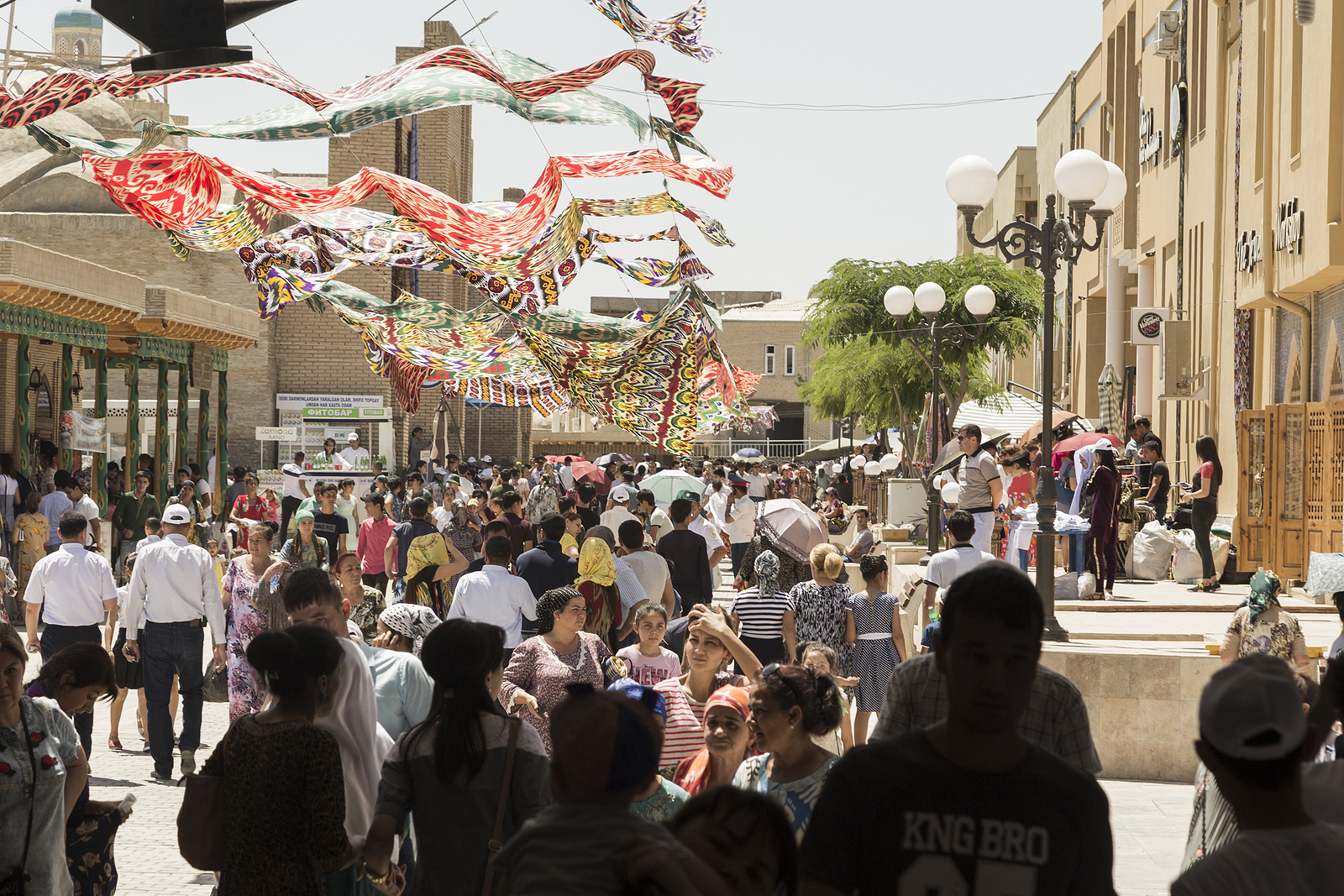 Moldova and Uzbekistan counter global trend by strengthening adherence to rule of law
Estonia again leads emerging Europe in respect for the rule of law, and there is marked improvement in Uzbekistan and Moldova.
Uzbekistan in Central Asia and Moldova in Eastern Europe have seen the greatest improvement in respect for the rule of law of any country in the world in the past year, according to a major new report released by the World Justice Project (WJP), an American based, independent and multidisciplinary organization that works to create knowledge, raise awareness and stimulate action to advance the rule of law around the world.
---
---
Now covering 139 countries and jurisdictions, the Index draws on more than 138,000 household surveys and 4,200 surveys of lawyers and experts to measure how the rule of law is experienced and perceived around the world. .
Respect for the rule of law in Uzbekistan improved by 4.1% last year and by 3.2% in Moldova. The improvement in Uzbekistan's score was mainly due to gains in constraints on government powers and the absence of corruption, while in Moldova, gains in constraints on government powers and the absence of corruption were supported by improved government transparency and access to civil and criminal justice.
Last year, Moldova elected fiercely pro-European Maia Sandu as president, who made fighting corruption and increasing government transparency a hallmark of her campaign.
Uzbekistan will hold its own presidential election later this month that could test its commitment to reform.
Rights groups such as Human Rights Watch (HRW) have warned that the country's political system is still deeply authoritarian and that no real opposition parties have been allowed to enter politics in recent years.
Nonetheless, according to HRW, Uzbekistan has gained international attention in recent years for taking steps to improve its reputation and move away from its past of rights abuses. These measures include the fight against forced labor organized by the state in the country's cotton fields, the release of those imprisoned for political reasons, the registration of certain independent non-governmental organizations and the accreditation of certain international media.
In both countries, however, there is still a lot of room for improvement.
Moldova ranks only 73rd in the world index, Uzbekistan 85th. Nonetheless, the two withstood a global trend in a year dominated by the Covid-19 pandemic, when more than half of the countries covered by the index experienced a drop in constraints on government powers, l civic space, speed of justice and freedom from discrimination.
Belarus experiences biggest drop in the world
The greatest decline in the rule of law was observed in Belarus (-7.5%), mainly due to lower scores for constraints on government powers and fundamental rights. The country now ranks 97th in the world, the lowest of all Central and Eastern European and Central Asian countries included in the index except Kyrgyzstan, which ranks 99th.
Four countries in the region (Armenia, Azerbaijan, Montenegro and Turkmenistan) are not included in the WJP research.
Overall, the 2021 edition of the WJP Rule of Law Index shows that more countries have declined than improved their overall rule of law performance for the fourth year in a row. This trend has become widespread over the past three years.
"With negative trends in so many countries, this year's WJP Rule of Law Index should be a wake-up call to all of us," said WJP co-founder and CEO Bill Neukom.
"The rule of law is the very foundation of communities of justice, opportunity and peace. Strengthening this foundation should be a top priority for the next period of recovery from the Covid-19 pandemic. "
The best performer in Central and Eastern Europe and Central Asia was again Estonia, which ranks 11th globally, followed by Lithuania in 18th and Czechia in 22nd.
---
Unlike many news and information platforms, Emerging europe is free to read, and always will be. There is no paywall here. We are independent, we are not affiliated with or represent any political party or business organization. We want the best for emerging Europe, no more and no less. Your support will help us continue to spread awareness of this incredible region.
You can contribute here. Thank you.