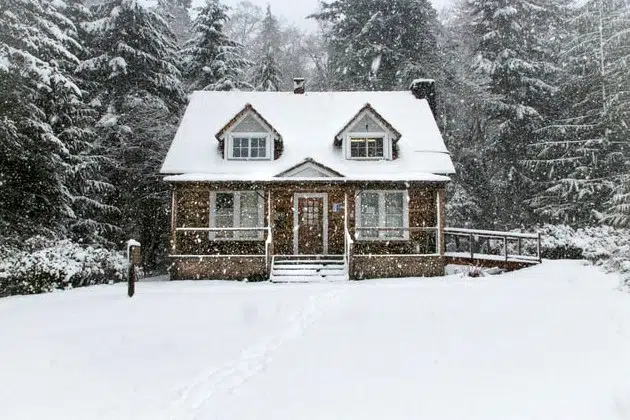 Minnesota's cold weather rule and extended benefits for low-income customers take effect Friday
(KNSI) – Cold Minnesota weather situation The rule goes into effect on October 1, and along with that, expanded benefits to help low-income residents pay their heating, electricity and water bills are also coming into effect.
The cold rule would normally go into effect on October 15 and end on April 15, but that was changed this year by the Minnesota legislature after research showed the weather cooled earlier and stayed cold later. The cold weather rule is now in effect until April 30.
Over the past 20 years, there have been a handful of snowstorms in April, including April 5-8, 2008, where a one to two foot swath of snow fell over west-central and northern Minnesota. Several inches of snow also fell around Minnesota on April 18 and 19, 2013, including 23 inches near Babbitt. That year, St. Cloud had its snowiest April on record at 22 inches. More recently, the April 2018 snowstorm any product, from storm wind damage to blizzard and whiteout conditions.
Canda Henry, Director of Credit and Collections at Xcel Energy, explains that the cold rule prevents households from having their main source of heat cut off due to non-payment during the coldest time of the year. She says Xcel understands that people sometimes have trouble paying their electricity and natural gas bills, and they want to make sure their customers are protected.
Henry says if a customer has a problem, they should immediately contact their utility and explain. She says Xcel offers payment plans and programs to connect them with support and resources. Income-eligible households can establish a monthly payment plan that does not exceed ten percent of their income. Henry says they have about $ 2.7 million available for residential customers with an outstanding balance of $ 1,000 or more. The number to call for assistance is 1-800-895-4999.
Help is also available for local community energy assistance programs through the Minnesota Department of Commerce.
Mo Schriner, communications director for the Minnesota Department of Commerce, says the Energy Assistance Program and Weatherization Assistance Program are now available to people who need help paying for utilities such as heat, water and electricity. The money comes from the federal government, and a family can get up to $ 1,600 for everyday energy, heating and lighting bills. For overdue bills, the program can cover up to $ 1,200.
Henry says Xcel is also keen to protect its customers in other ways.
Scammers, unfortunately, can take advantage of customers by calling them and demanding payment over the phone or email. She says if you haven't received any notice from Xcel Energy in the mail about an overdue account, hang up or delete the email and call them immediately at 1-800-895-4999.
___
Copyright 2021 Leighton Enterprises, Inc. All rights reserved. This material may not be broadcast, published, redistributed or rewritten in any way without consent.