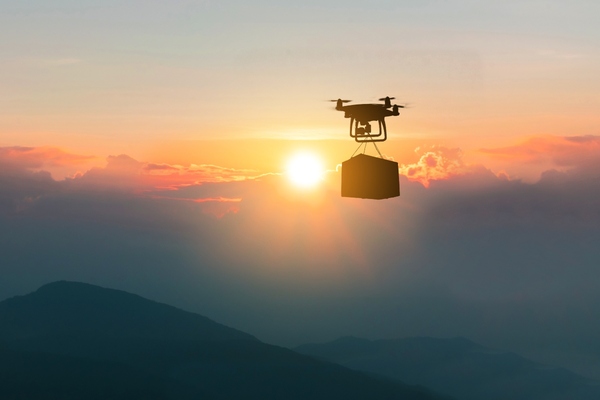 Michigan and Ontario Collaborate to Establish Air Mobility Corridor
The US state of Michigan and the Canadian province of Ontario are collaborating on an Air Mobility Corridor Study to test the feasibility of commercial drones and other aerial systems in three areas, including cross-border.
This joint effort will explore whether small drones can fly beyond a pilot's line of sight and be used in operations such as just-in-time delivery, medical transport, or other small-scale deployments of aerial systems. unmanned (UAS).
The study will be led by the Michigan Department of Transportation and the Michigan Aeronautics Commission, the State of Michigan, with support from the Michigan Office of Future Mobility and Electrification, the Michigan Economic Development Corp and the Government of Ontario, through through the Ontario Vehicle Innovation Network.
Advanced Air Mobility
The information gathered through this feasibility study will be used to further decision-making in preparing for the future of advanced air mobility in North America. Another critical piece of information that will determine if and how to proceed is the education and engagement of the teams with the communities surrounding the areas where the feasibility study is carried out.
"Cross-border partnership is essential in all dimensions of mobility, including air systems. Michigan and Ontario have a rich history of partnering on breakthrough innovations and this Air Space Link project continues that tradition," said Michigan Governor Gretchen Whitmer.
"Given the density of automotive suppliers, logistics companies, technology start-ups and consumers in the region, it is only natural to test this cutting-edge aerial technology here. The vital research could lead to faster product deliveries and reduced supply chain disruptions in the future, helping us grow Michigan's economy and put Michiganders first.
Another key partner in two of the three areas proposed for the commercial drone airway will be the Michigan Central Mobility Innovation District in Detroit's Corktown neighborhood. His community outreach and collaboration with key state and city stakeholders will help advance this research and innovation toward a broader idea of ​​autonomy that goes beyond vehicles on the road, but also water or sky.