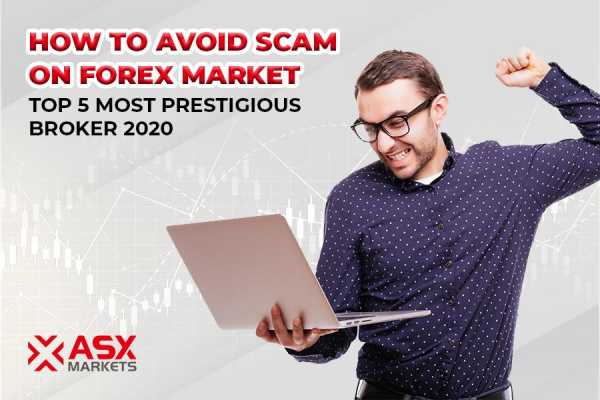 How to Avoid Forex Market Scams
The indication of a scam on the Forex platform
To identify a non-transparent and low-quality broker, a trader can quickly assess based on the following factors:
Usually, large Forex exchanges will prioritize the location of the main office or representative office in prime locations or at least in an easy-to-find location for convenient client contact. Publicizing the location of their offices is also part of the credibility of their exchange. Unsatisfactory quality exchanges often do not openly or intentionally put their desks in remote, hard-to-find locations, making it difficult for customers to complain.
Do not warn you about the risks of investing
Investing brings you high returns, but always comes with risk. If you are only hearing your consultant's advice and not receiving any warning that there will be risk in your trades, you should consider the transparency of this exchange. Maybe they just care about your deposit on their exchange, not at all whether you are at risk when trading or not.
It makes sense that once the transaction is profitable, investors will withdraw money from their accounts. And the best way for you to check for an unsatisfactory broker is to delay your withdrawal.
If your broker does not allow you to withdraw your money, please check if you have received an email or text informing you of an error during the withdrawal process.
If you don't receive any notifications and still can't fulfill the pick-up order, you may put this exchange on an unsatisfactory quality list.
However, you need to be able to tell the difference between delays and following withdrawal procedures. Some exchanges have pretty strict rules on the withdrawal process and you have to wait 24-48 hours to receive the money after placing the withdrawal order.
Top 5 most prestigious brokers in 2020
Below we are going to list the top 5 most prestigious brokers 2020 and their information. These are all large scale exchanges and you can be completely assured when trading on these exchanges.
Exness:
Exness Global Brokerage is operated by a company Exness Limited, headquartered in Saint Vincent and the Grenadines. This company is a locally registered international trading company. It is licensed and regulated by the local government.
The branch of the EU focused broker is backed by Exness CY Limited, headquartered and registered in Cyprus. The company's registration number is HE 293057. CySEC regulates this outfit. The operator's CySEC license number is 178/12.
Exness UK Ltd. is a broker managed by FCA. The company registration number is 088611481. The FCA registration number is 730729.
ASX Markets
ASX Markets is an emerging exchange in the Vietnamese market, but this broker has received very positive feedback from investors. ASX Markets holds a multitude of licenses from leading financial institutions like St. John's. Vincent et les Grenadines (SVG), FCA (UK), CBN (Czech), Auto rite DES Marches Financiers (France)… With so much information, you can see the "class" of ASX Markets as well as the level of reliability , the professionalism and security that this floor brings.
On ASX Markets, you can freely trade thousands of products that you earn:
● Currency pairs update prices continuously with leverage up to 1: 400 (applicable to EURUSD, USDJPY, GBPUSD,…)
● Top stock market indices: Dax30 (Germany), Cac40 (France), SP500 (USA)…
● More than 100 major stocks worldwide: Stock codes on NYSE (USA), Germany, United Kingdom.
● commodities: Gold, silver, copper, Brent, WT,….
IC Markets
ICMarkets is a Forex broker established in 2007 and based in Australia. In addition to the quality of service, ICMarkets also offers peace of mind about the legal and insurance policies they offer to their clients.
The ICMarkets Exchange is authorized and regulated by the Australian Securities and Investments Commission (ASIC). ASIC requires approved exchanges to comply with specific rules and regulations that they establish.
FBS
FBS is currently regulated by the International Financial Services Commission (IFSC, registered under 119717) and CySEC (under 353534).
To be fair, the FBS license is not really as strong as many other exchange exchanges like ICMarkets, XM or XTB (XTB has 12 licenses from various reputable financial regulators like CySEC, FCA., BaFIN, CNMV, IFSC…) However, with the license from CySEC, we see the efforts of FBS in improving the service to bring the best quality to traders.
XTB
XTB is approved by the most prestigious financial regulators in the world:
– FCA (United Kingdom) – Code: 522157
– BaFIN (Germany) – Code: 121520.
– CNMV (Spain) – Code: 40.
– IFSC (Belize) – Code: IFSC / 60/413 / TS / 19.
In particular, when licensed by the FCA, XTB clients will be capital insured by the Financial Services Compensation Scheme (FSCS) when XTB goes bankrupt, with an insurance limit of up to GBP 50,000 per client.
Above is a summary of the manifestations of fraudulent exchanges and the best exchanges 2020. We will continuously update and provide investors with the most useful information.