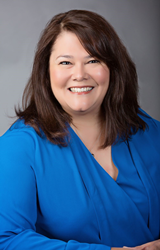 Franchise Veteran Joins ANY LAB TEST NOW as Vice President of Marketing
ALPHARETTA, Georgia (PRWEB)
October 13, 2021
ANY LAB TEST NOW®, a national direct-access laboratory testing franchise with more than 190 locations, is pleased to welcome Kelly Crompvoets as Vice President of Corporate Marketing. Kelly brings over 20 years of franchise industry experience to her new role, and she is excited to be working with a company that empowers consumers to take charge of their health.
"We are thrilled to have such a passionate communicator like Kelly joining our team," said Clarissa Bradstock, CEO of ANY LAB TEST NOW. "Kelly's extensive franchise experience, coupled with decades of creating and implementing marketing strategies, is a benefit to our brand as well as to our franchisees who work so hard to improve the health of consumers in their communities. "
As Vice President of Marketing at ANY LAB TEST NOW, Crompvoets will oversee and implement new marketing programs to increase brand awareness, as well as to support franchisees with the marketing tools necessary to maintain success in the retail health sector.
"I am delighted to have the opportunity to join a franchise system that has revolutionized the way consumers can access lab tests and improve their health and quality of life," says Crompvoets. "The pandemic has really shown us that our health is an investment, not an expense. It doesn't matter if you are 20 or 60; taking the time to take care of yourself and invest in your life is crucial. I'm excited to show how ANY LAB TEST NOW helps people of all ages maintain a healthy lifestyle.
In addition to decades of marketing experience, Crompvoets also brings years of franchise relationship experience to his new role with ANY LAB TEST NOW. She cut her teeth in franchising years ago as director of communications at Money Mailer, a system connected to more than 500 franchises, before spending time with franchise consulting firm, FranWise, and then hold various management positions at Home Franchise Concepts, including that of Vice-President. of Franchise Relations.
"There is something so exciting about guiding franchisees through the entrepreneurial journey," says Crompvoets. "They are taking a leap of faith. They choose a franchise to improve their life. I am overwhelmed to help them make their dreams come true. And I look forward to working with the amazing franchisees of ANY LAB TEST NOW for years to come.
About TOUT LAB TEST NOW®
Founded in 1992, ANY LAB TEST NOW is a one-stop lab testing company that delivers thousands of standard lab tests to consumers and businesses in a professional, convenient, cost-effective and transparent manner. With over 190 franchises in the United States, ANY LAB TEST NOW offers a variety of affordable and confidential laboratory tests to consumers and businesses, including general health and wellness panels, pregnancy testing, HIV / STDs, drugs, paternity and many more. To learn more about ANY LAB TEST NOW, visit http://www.anylabtestnow.com or like us on Facebook, http://www.facebook.com/anylabtestnowcorp.

Share the article on social media or by email: