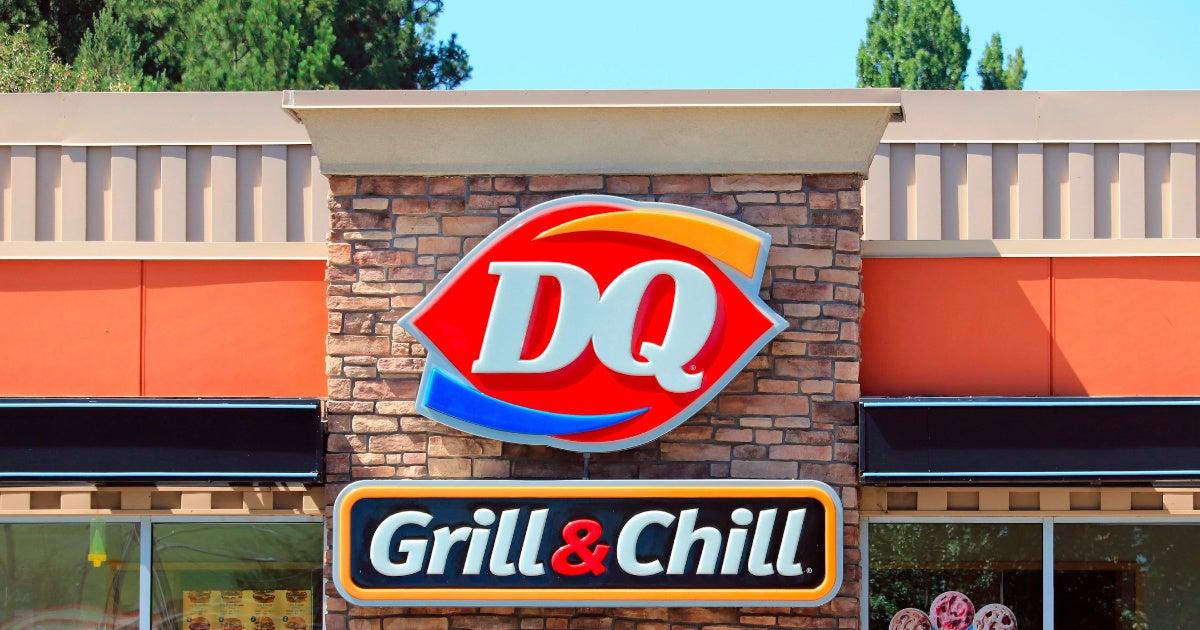 Dairy Queen rekindles the holiday treat just in time for Christmas
Dairy Queen fans can rejoice, as a beloved holiday treat is finally making its way back to Dairy Queen's menu just in time for Christmas. The ice cream chain marked the start of December by returning the festive Candy Cane Chill Blizzard treat to restaurants across the country, though the delicious peppermint treat isn't here to stay.
Said to take "peppermint flavor to the next level", Candy Cane Chill Blizzard treat is made with peppermint sugarcane chunks and chunks of chocolate that are mixed with Dairy's world-famous soft serve ice cream. Queen. DQ says the treat "celebrates the classic form of holiday cheer," with the blend of minty and chocolatey flavors, making it "the perfect, creamy introduction to the most wonderful time of year." The holiday-themed blizzard is not here to last, however, as this is only a limited-time offer that will disappear after the holiday season. DQ has yet to provide a specific date for this.
Your new vacation favorite has arrived. Discover the Candy Cane Chill BLIZZARD treat! Now at your local DQ store. #HappyTastesBon pic.twitter.com/HIXQjTkzpO

– Queen of Dairy Products (@DairyQueen) November 30, 2021
"Candy canes are a holiday treat – they're here and gone in a flash, and that's part of their charm," reads DQ's description of the Candy Cane Chill Blizzard Treat. "Our Candy Cane Chill Blizzard Treat is here just in time to help you celebrate the holiday season. So grab your winter coat, mittens and scarf because this Blizzard treat captures the cold in the best possible way, and we are welcoming the chill of peppermint with open arms. Don't miss your favorite peppermint treat! "
The news of the return of the Blizzard Treat to the menus was greeted with great fanfare. After DQ shared the ad on Instagram, the comments section was inundated with remarks from DQ enthusiasts ready to place their order. One person wrote: "Yes !!! I look forward ! I love anything peppermint, "while another added," my favorite combo. Someone else said it was their "personal favorite". One person even offered advice on how to make the Blizzard treat even tastier, sharing, "adding brownie bites to that is even better."
The Candy Cane Chill Blizzard treat can be found at participating DQ stores nationwide for a limited time during the holiday season only. Other Blizzard treats on the menu include Sea Salt Toffee Fudge Blizzard treat, Reese's Pieces Cookie Blizzard treat, and Oreo Mocha Fudge Blizzard treat, among others. The menu also includes frozen hot chocolate, which was introduced in November and "brings the comfort of hot chocolate in delicious frozen form".