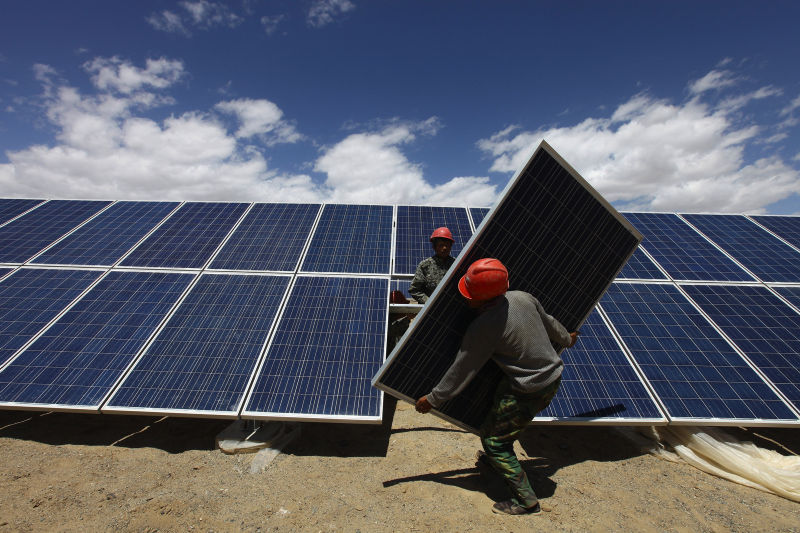 Chinese clean energy companies not on U.S. forced labor ban list
Three major Chinese solar panel makers have been excluded from a US list of banned importers because they are accused of using slave labor in their clean energy operations.
Seven members of Congress asked Homeland Security Secretary Alejandro Mayorkas why JinkoSolar Holding, Xinte Energy and Longi Solar were not on the list.
All three were included in a 2021 report by geopolitical risk consultancy Horizon Advisory that found signs of links to forced labor in their supply chains.
The lawmakers, all members of the Democratic Party, asked Mayorkas and Customs and border protection (CBP) Commissioner Chris Magnus how a federal task force compiled its list.
Supply chain disruptions
Expanding the scope of banned products could threaten the U.S. supply of clean energy equipment at a time when the import-dependent industry is already grappling with supply chain disruptions, transmission constraints and other obstacles.
These challenges are a major obstacle to President Joe Biden's goal to promote clean energy and decarbonize the US electric sector by 2035.
The Uyghur Forced Labor Prevention Act came into effect last month to curb U.S. purchases of goods from Xinjiang, where Chinese authorities have reportedly set up forced labor camps for Uyghurs and other Muslim groups. Beijing denies abuses in Xinjiang.
The law gives CBP discretion to ban the companies' imports, and its list includes several manufacturers of solar-grade polysilicon, a raw material used to produce solar panels for clean energy providers.
Reuters, with additional editing by George Russell
READ MORE:
China to push ahead with space solar power plant plan – SCMP
Biden to lift tariffs for two years on ASEAN solar panels
Uzbekistan Allows Cryptocurrency Mining Using Solar Power, Ends Taxes