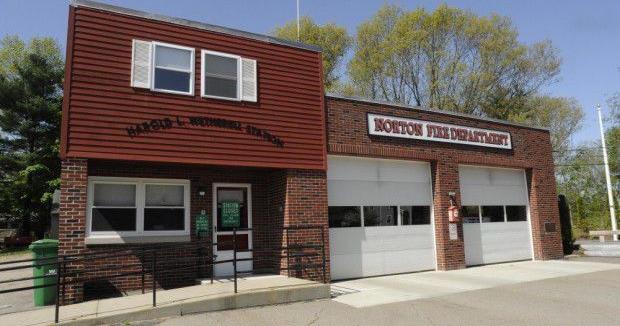 Chartley Fire Station in Norton reopens for the first time in a decade with the help of a grant | Local news
NORTON – After being closed for a decade, the Chartley Fire Hall reopened on Friday just in time for the first major snowstorm of the winter season.
The two-bay South Worcester Street station closed in 2012 and only opened temporarily in the event of an emergency or snowstorm.
According to staff, the station will be open regularly and cut response times in the western part of the city by about four minutes, he said.
"I'm really excited about this," Simmons said.
Three firefighters, including a lieutenant, will equip an ambulance and a fire engine that will be kept at the station, the chief said.
Firefighters will also assist with calls in other parts of the city as well as staff at the fire headquarters on East Main Street.
The department worked on the FEMA grant and now the work has paid off to be able to reopen the station, Simmons said.
The grant, called adequate fire and emergency response staffing, will cover salaries and benefits for three firefighters for three years.
The only cost to the city will be for equipment and gear, Simmons said.
The grant was created to provide funding directly to fire departments to help them increase or maintain the number of trained and "frontline" firefighters available in their communities, according to FEMA.
The goal of the grant is to improve the ability of local fire departments to meet staffing, response, and operating standards set by the National Fire Protection Association.
"The grant has been a blessing in raising the level of staff without being a burden on the city," Simmons said.
Other grants paid only 70 percent or less for hiring firefighters, according to the chief.
He said he was only recently able to hire new firefighters to fill vacancies in the event of retirement and long-term illness.
There is a training backlog at State Fire Academy, which recently opened a campus in Bridgewater, and there is a shortage of paramedics on the public service roster, according to Simmons.
The station opened and closed several times in the late 1980s and early 1990s due to budget constraints.
It dates from the late 1950s with a second story added in the early 1970s.
His official name is Harold "Hank" Wetherell Station. Wetherell was the city's first fire chief, who held the post for four decades until 1970. He died in October 2006 at the age of 100.
A lifelong Chartley resident, Wetherell donated the land where the station was built and ran the Wetherell Paint Co. next to the station when he was not fighting the fires.
David Linton can be reached at 508-236-0338.