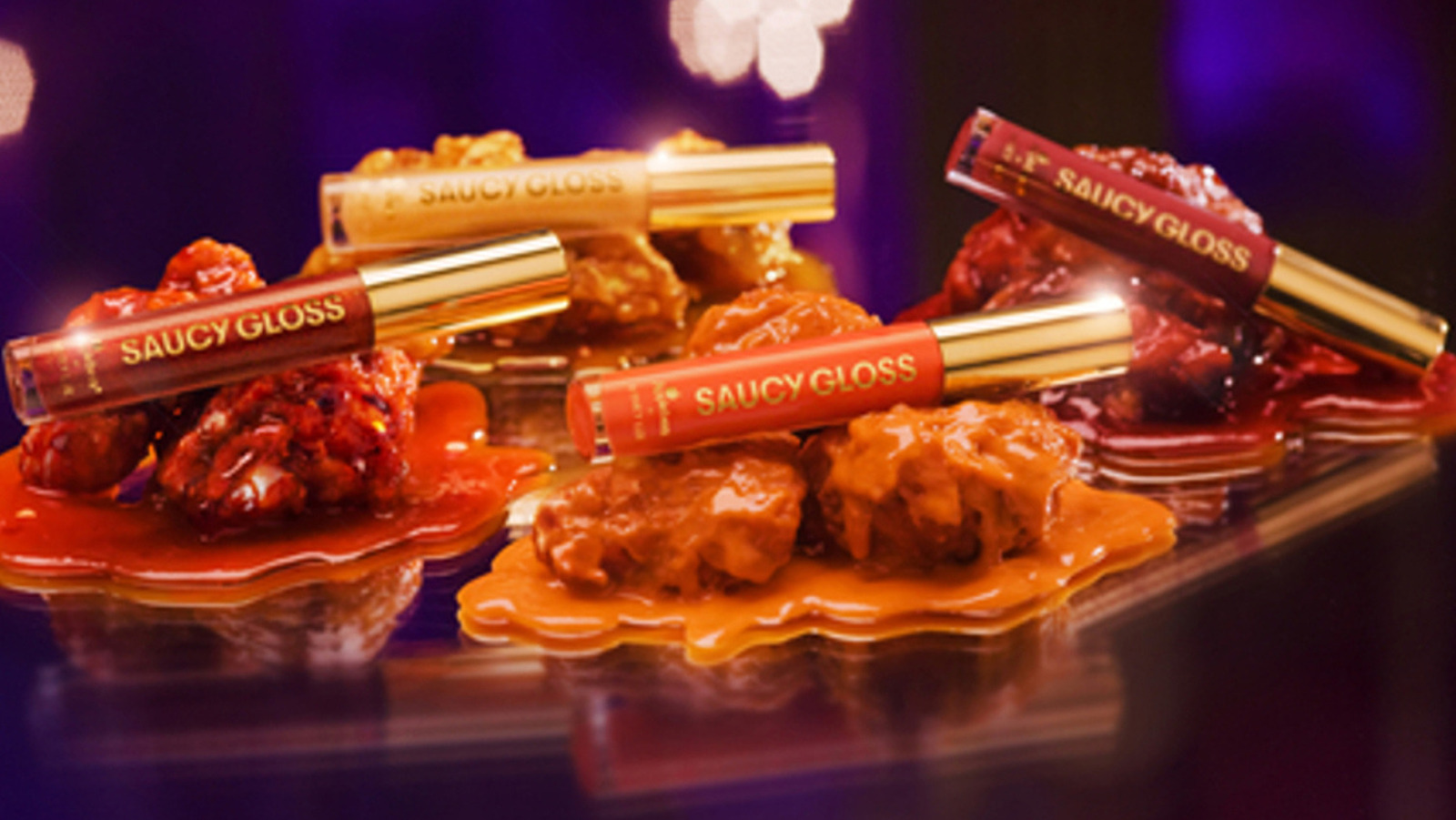 Applebee's Hilarious Makeup Line Has Just Been Discontinued
Intrigued by wing-scented lip glosses? Beauty brand Winky Lux's joint venture with Applebee is available on the Winky Lux website. Each lip gloss is $18 and a 4-pack is $65. Glosses come in shades like Get Me Hot Buffalo, which is described as a "creamy coral" with a "hot buffalo spice your ex could never handle." The Sweet Chile Kiss shade is advertised as a "deep, rich red". It contains a "hint of fine flecks of golden chilli". Then there's the Honey BBQ-T, which claims a "bright, smoky barbecue hue" with a "honey sweetness." The fourth shade, Be My Honey Pepper, is described as "a gorgeous honey-spiced golden gloss." Each is advertised as both gluten-free and cruelty-free, so people can wear them without fear of allergy or feeling bad about animal testing.
So far, people on social media have had a great time talking about the limited-time glosses. One commenter on Applebee's Instagram account calls them "revolutionary," and another said, "Omg my husband is going to eat me like a snack." Others aren't so sure about the collaboration, with one person saying, "Is that a fucking joke" and another commenting, "Oh my God, no." To each his own, apparently. Especially when it comes to food flavored makeup.